RESEARCH
If we knew what it was we were doing, it would not be called research, would it?
---
Advancing semantic technologies through study, collaboration and research is our passion.
---
Projects
Besides our solid theoretical knowledge, we use our practical skills to continuously carry out research projects. In turn, projects are an inexhaustible source of new research challenges and inspire our creativity every day.
---
Software Tools

The results of our research consist not only in scientific publications and research projects but also in software tools. The latter are valuable assets both for our team and for the scientific community to which they are made available.
These are a few of our research areas
---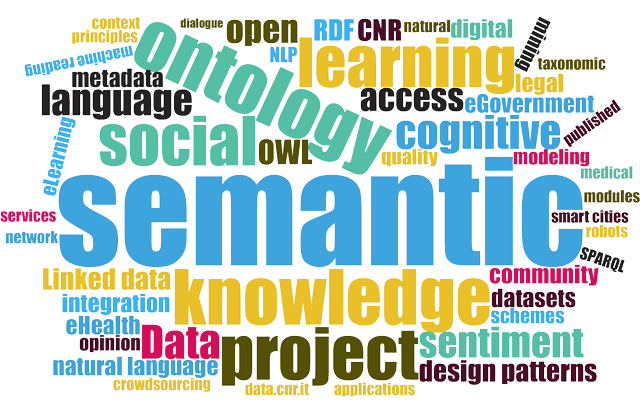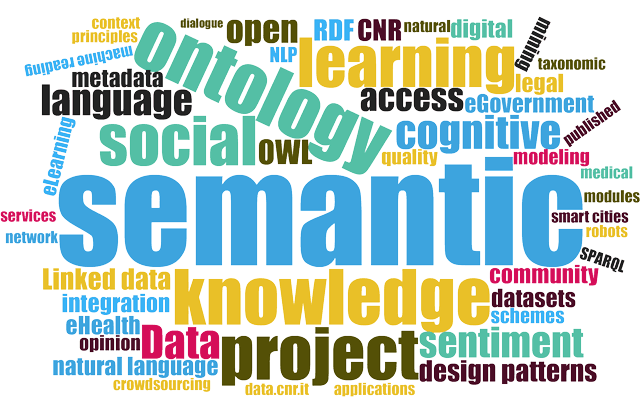 Publications
[361]

Modelling a Sharable Medical Concept System: Ontological Foundation in GALEN,

Steve G

,

Gangemi A

,

Mori AR

, In

Artificial Intelligence Medicine, 5th Conference on Artificial Intelligence in Medicine in Europe, AIME'95, Pavia, Italy, June 25-28, 1995, Proceedings

,

1995

.
Research
Updated on 2020-03-05T11:03:59+00:00, by admin.