Alessandro Russo
Technologist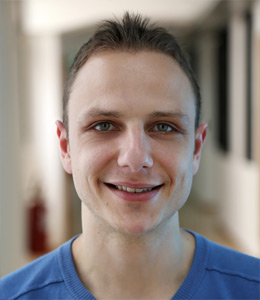 STLabers say about him
Alessandro is a true perfectionist, always precise, finicky, careful observer and hard worker.
Since it became part of STLab, he immediately worked on major projects of the laboratory with passion and enthusiasm, accepting the challenges and showing to the rest of the group all his talent.
Alessandro Russo is a research assistant at the Institute of Cognitive Science and Technologies (ISTC) – Semantic Technology Laboratory (STLab) of the National Council of Research (CNR), where he is currently working on knowledge-driven cognitive robot control architectures in the context of the EU-funded research project MARIO (Managing active and healthy aging with use of caring service robots). Alessandro joined STLab in 2015.
He received his PhD in Engineering in Computer Science from Sapienza Università di Roma, where he was a research assistant from 2010 to 2015. During his academic experience, he focused on models and service-oriented architectures for Business Process Management (BPM), investigating data-centric methodologies and approaches for enabling adaptive process execution and supporting process flexibility.
In the last years he has been involved in different EU-funded research project, including SMART VORTEX (Scalable Semantic Product Data Stream Management for Collaboration and Decision Making in Engineering), CoMiFin (Communication Middleware for Monitoring Financial Critical Infrastructure) and WORKPAD (An Adaptive Peer-to-Peer Software Infrastructure for Supporting Collaborative Work of Human Operators in Emergency/Disaster Scenarios). In the Italian context, he was involved in the project TESTMED (Process-oriented methods and techniques for supporting clinical processes in emergency departments) and in the reengineering of the Web portal of the Italian Ministry of Health.
Projects